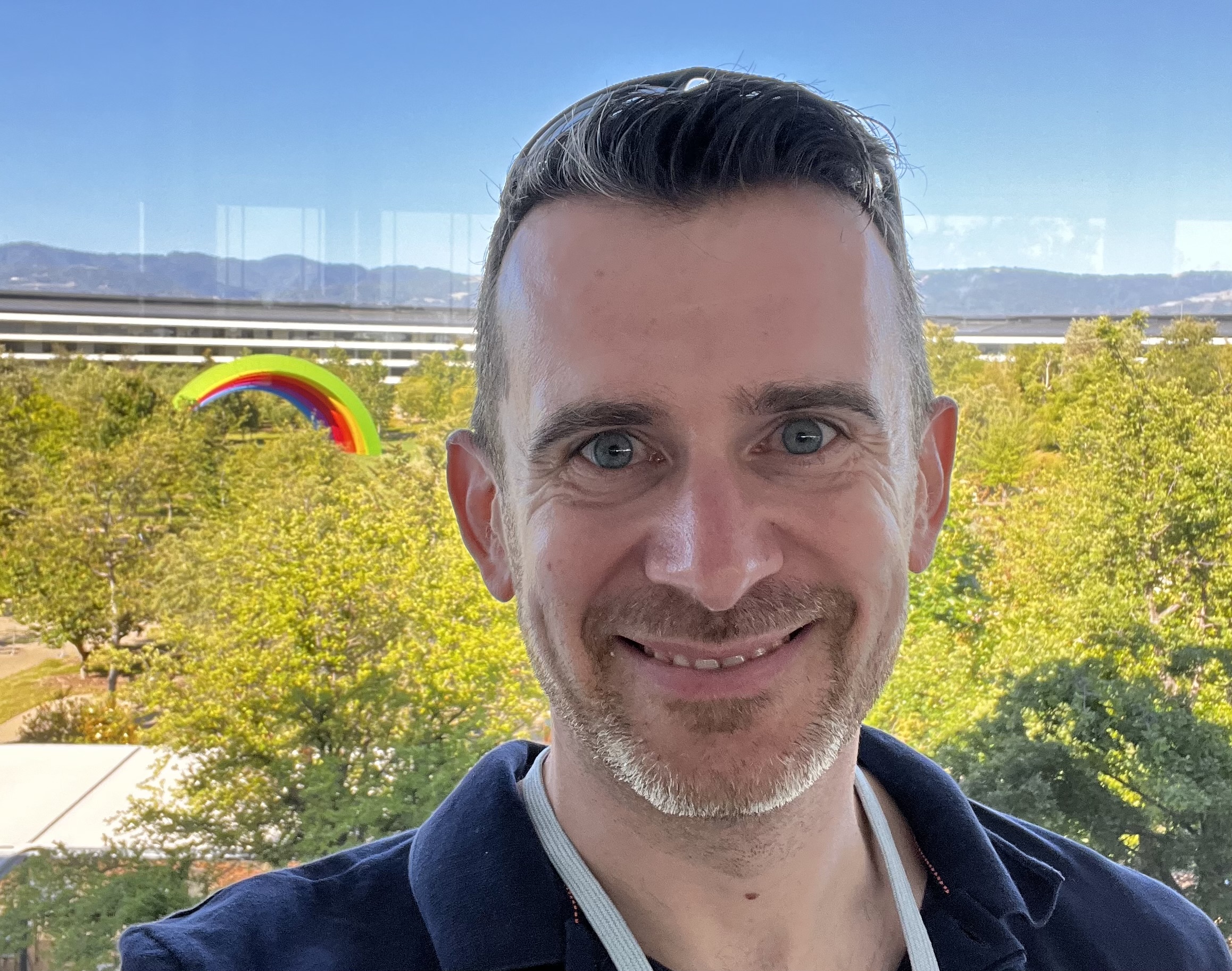 I'm writing this from my hotel room in San Jose on the last day of WWDC 2022. What a week it has been. This was my 14th(!) WWDC and it will be one of the most memorable.
As I wrap up my week I was trying to think of a concise theme for this year:
This year, more than any I can remember, WWDC was the tangible manifestation of Apple's genuine care for developers, and their desire to facilitate us to do our best work.
The last two years have been extremely challenging in so many ways, but relevant to this week, it has been difficult to really feel part of the developer community I cherish being a member of. Watching WWDC in my office at home was nice (and in some ways better) but it lacked a magic that can only be captured in-person. This year that magic was back.
I'm leaving Cupertino feeling recharged, enthusiastic and excited for a busy summer ahead.
I'm going to walk through the week and relay my thoughts regarding it below, but before I do I wanted to take a moment to thank everyone at Apple who made this week possible. Clearly a tremendous amount of thoughtful effort went into this week and it showed in countless tangible ways. Thank you!
My Experience
When Apple announced they were going to do a hybrid, one day event for WWDC I must confess I was slightly skeptical. Having attended so many in-person WWDC's in years past I wondered if it would be possible for such a short event to feel worth it at the end of the day, or whether watching a pre-recorded keynote would feel awkward in person.
I can happily report that any skepticism I felt was completely unfounded and this year's event was an overwhelming success.
The Developer Center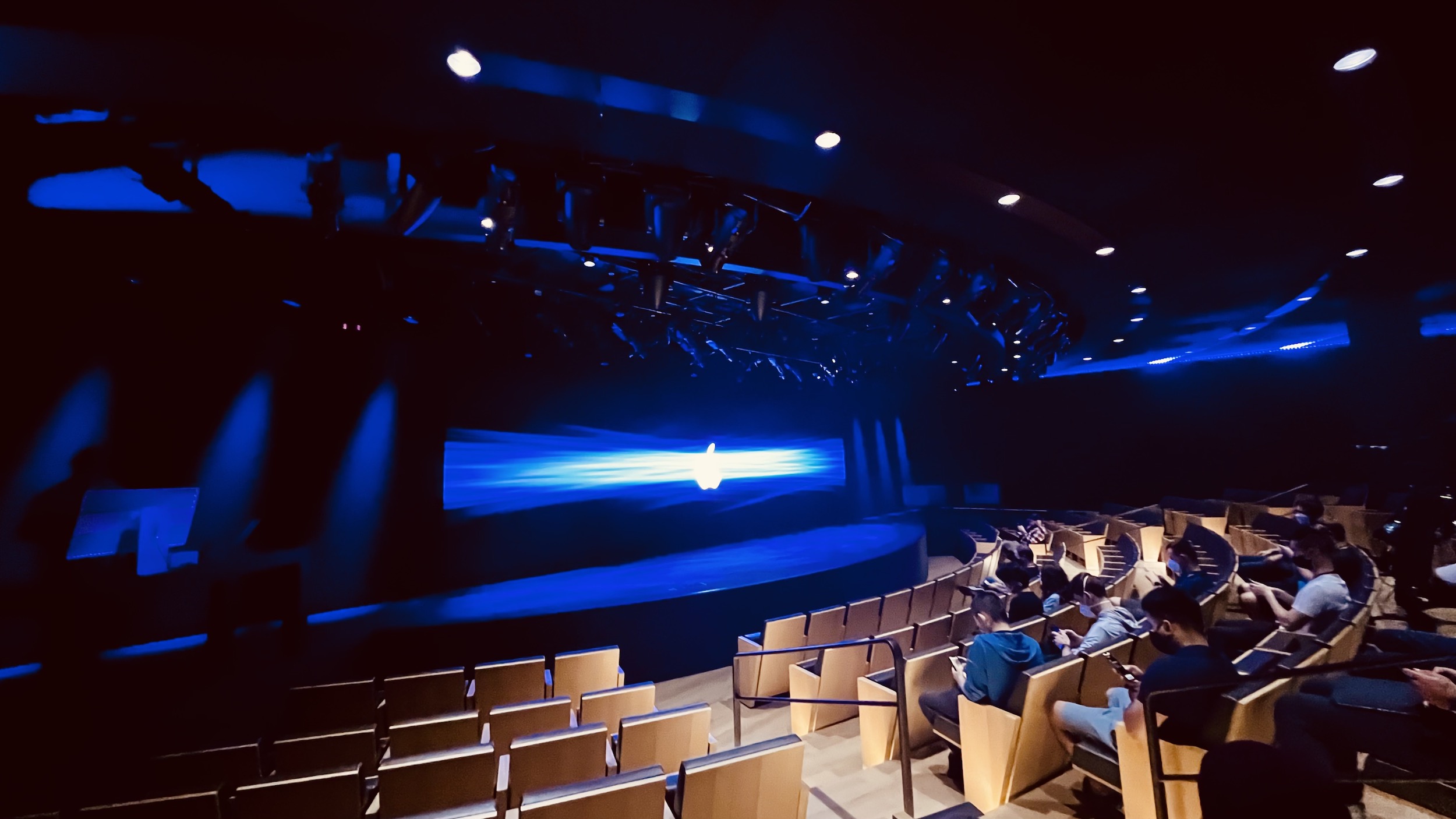 On Sunday afternoon, we had the opportunity to tour the newly opened Developer Center at Apple Park. This building was created with the explicit purpose of providing an optimal space for Apple to help developers. It includes a variety of workshop, education and conference spaces. All of which have been carefully constructed to provide for highly effective, in-person interaction.
What is most striking to me, however, is how this space was crafted to make developers feel at home when visiting Apple. My understanding is that while working on-site at the Developer Center, developers will be given credentials that allow them to come and go as they want and have free roam of their workspaces. This is a space were developers are guests, and welcomed guests at that.
It is perhaps a bit corny to say, but I got a bit emotional touring the Developer Center. It felt like the physical manifestation of something I've felt, but never been able to tangibly experience. It is easy for Apple to say that they care about developers…but it is another thing entirely to demonstrate that care with action.
This building must have cost Apple a fortune to build. Every detail of its construction was crafted to optimize the experience of developers working here. Even to the degree of the subtle acoustics of the rooms, or the way they bring in natural light but in a way that still provides for confidential discussion.
This building represents the very best of Apple's relationship with its developers. They genuinely want us to succeed and know that our success is symbiotic with theirs. If we both do our best work, we both benefit.
It is easy to take the cynical view of Apple's developer relations. That we are just interchangeable cogs in a machine to them. I have to say, I wholly reject that view. I have had too many great interactions with folks at Apple who want nothing more than for me to make wonderful products. These people truly care about developers, and will go to great lengths to demonstrate that. The Developer Center is a tangible, physical manifestation of that. I can't wait to see how it is used going forward.
Keynote Day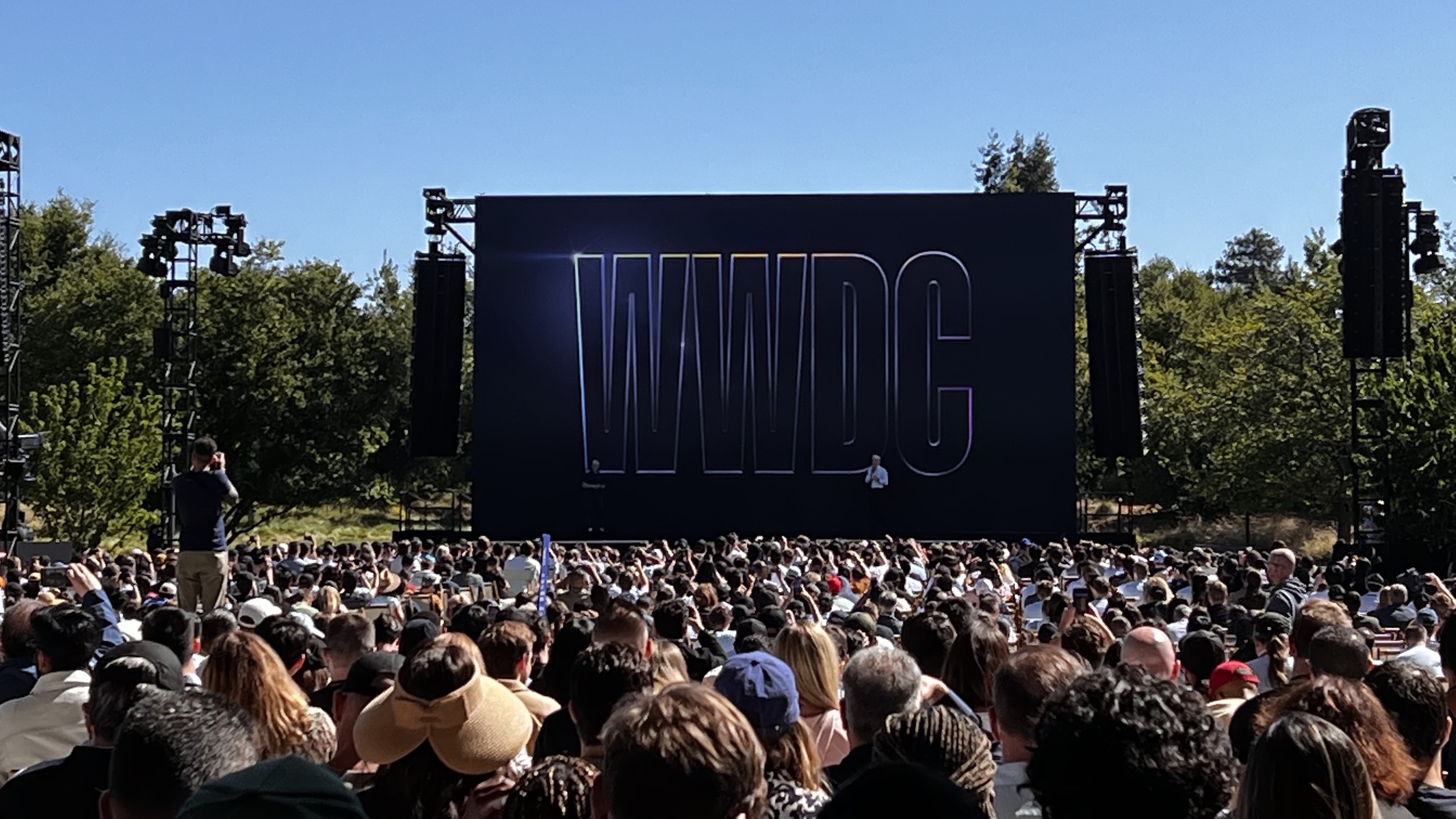 This keynote was special and (hopefully) unique. It was the very first time the broader Apple developer community was able to get together in-person after two years of needing to make do with virtual connection.
The event itself was held on-site at Apple Park. A space that if I'm being honest I never thought would have been opened up to non-employees. They opened up the colossal airplane hanger-like doors of Caffè Macs, and then spread out chairs on one of Apple Parks spacious lawns.
After a light refreshment breakfast, the real show began. Tim and Craig came out on stage to welcome us all to Apple Park. That first moment when I saw them in person was really special. It felt like the precise moment of a new beginning, the start of a new chapter. We are back, and a connected community again.
We then watched the keynote presentation, which was pre-recorded and being streamed out live to all the world. This felt fine to me. Honestly I can say that having sat in the room for 'live' keynotes before and watching something pre-recorded, this was better. Unless you happened to be in the first few rows, either way you are watching it on a screen. The pre-recorded format lends itself to tight, concise and clear communication which an on-stage presentation can sometimes struggle to achieve.
This year was jam packed with announcements. I have a busy summer ahead, that's for sure.
Hands-on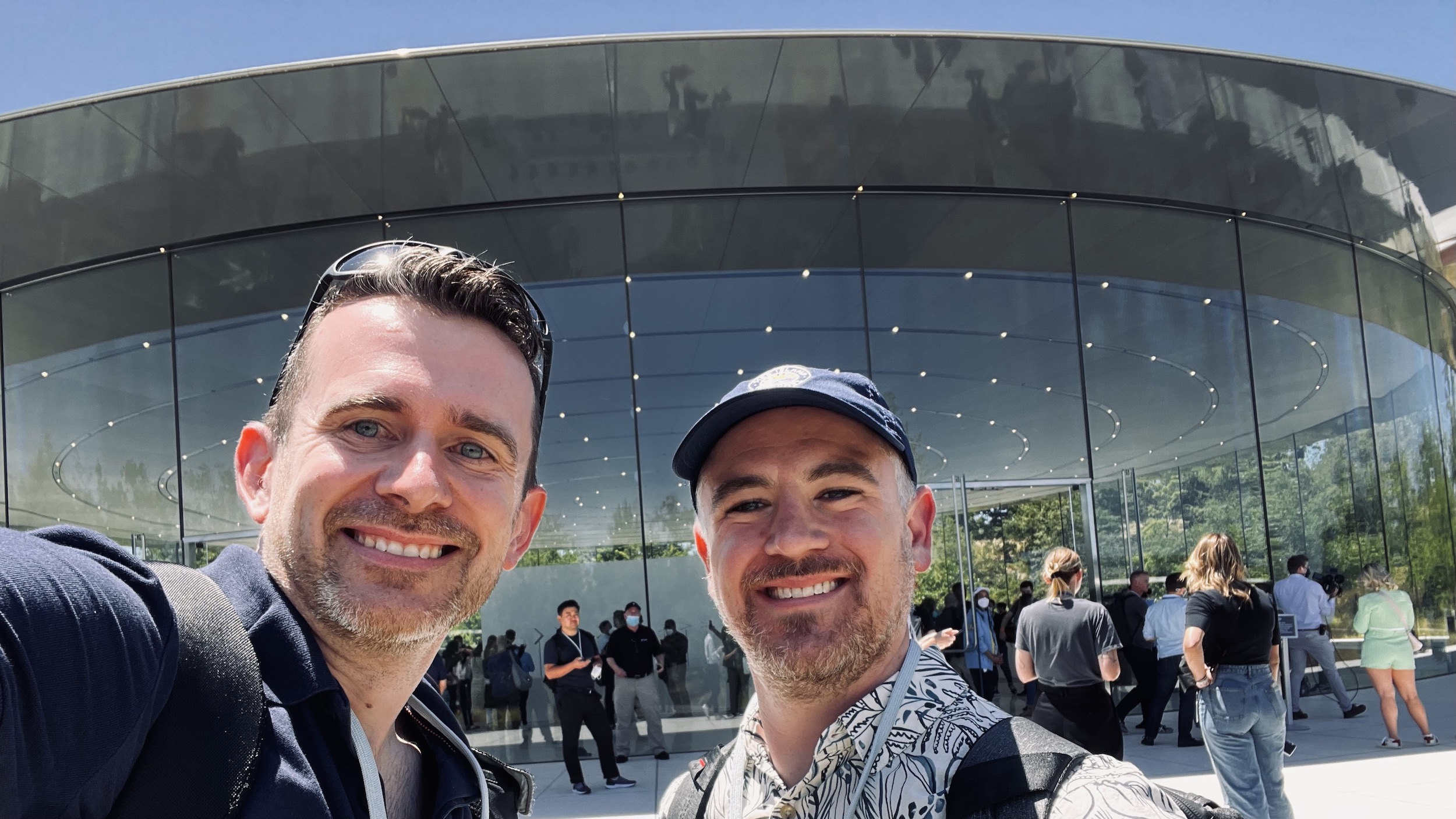 My particular attendance of WWDC this year was as a member of the media, so after the keynote I was invited to the hands-on area. I had no idea this was coming.
After the video wrapped I was asked to follow along with a group of media folks. I know the layout of Apple Park well enough to have a sense that the direction we were heading could only lead to one place…and after a short walk my suspicions were confirmed. We were going to the Steve Jobs Theater.
As soon as it came into sight I am not exaggerating to say that I felt emotionally overwhelmed. This is a special place for me. Both because of its namesake, but also because of the impact the announcements made from here have had on my life. This is a singular space, and to be invited to visit it was a moment I will cherish.
There we got to be hands-on with the new MacBook hardware, which was nice, but if I'm honest I mostly just stood back and relished being in the space. Trying to really take it in and appreciate the opportunity.
Interview for Under the Radar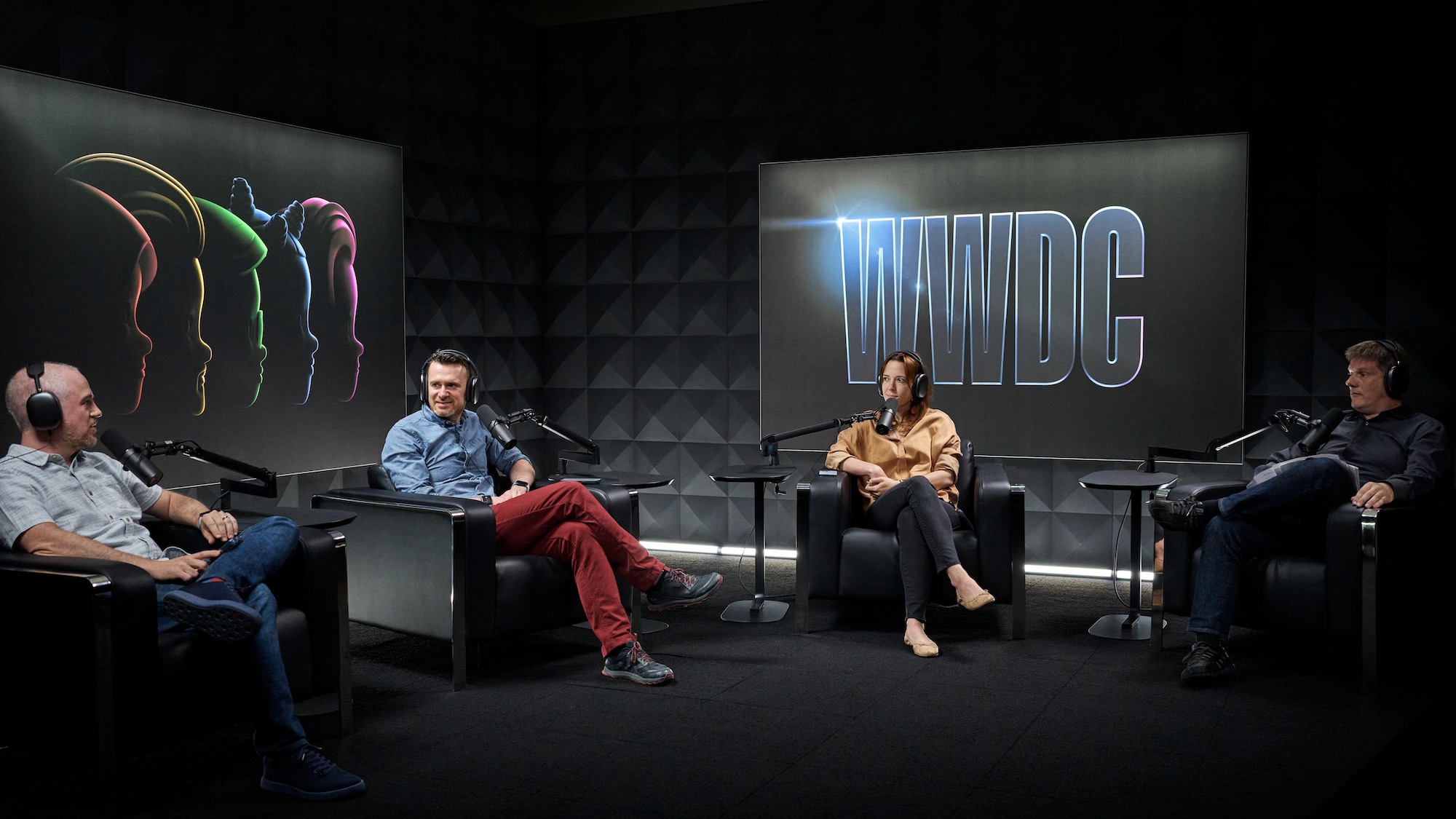 On Tuesday, Marco and I were invited to interview Serenity Caldwell and Andreas Wendker for Under the Radar.
On a personal level this opportunity was a very meaningful recognition of years of work. Marco and I have been talking about the life and experiences of being an indie iOS developer for nearly seven years now. Being asked to participate in one of only a handful of public appearances by Apple employees means a lot to me.
The interview itself went great. Our usual format is just Marco and I talking back and forth so I wasn't sure how pivoting into an interview would work. But Serenity and Andreas put us at ease and I think our discussion ended up covering some really important topics that came out of this year's WWDC.
You can listen to the show here.
The Format
I really hope this format continues next year for WWDC. The hybrid model seems to capture all the very best attributes of WWDC and package them together.
Session Videos
The session videos and release approach is demonstrably better than the old in-person presentations. These are tight, concise descriptions of the new APIs that are just as long as they need to be. They are able to be published with searchable transcripts from the start, which is great for accessibility but also just for productivity, as I can easily jump to relevant sections of the videos.
Digital Lounges
The digital lounge experience involves a custom Slack workspace that is setup into separate categories for different platforms or technologies. Then throughout the week there are events like Q&As, watch alongs or challenges. This format reminds me in the best way of one of my favorite parts of the old in-person Labs experience. Where I'd go along to a Lab to ask a specific question, but end up being part of a broader discussion with other developers who were asking questions I hadn't even thought to ask.
This format is great too because it lowers the perceived barrier to entry compared to a 1-on-1 lab. Thinking back to my earlier self, I found going to a Lab really intimidating (even though the Apple Engineers were always incredibly kind and gracious). This more casual, group format, however, provides a way to get much of the same information and access without feeling at all on the spot. Plus, I got to benefit from the collective thinking of the whole community.
1-on-1 Labs
The Labs back in the old in-person format were my favorite part of WWDC. Once I got over my initial anxiety about attending them I found them to be the most impactful part of my week. Both in terms of being able to get my questions answered but also in getting to have a personal interaction with the engineers who have built the tools and APIs I rely on.
It is great to be able to thank them in-person for their work and to feel the palpable enthusiasm radiating from them as they talk about their work. For so much of the year they are toiling away in secrecy, this is their chance to discuss what they care about and their excitement is contagious. I always leave a lab feeling excited and equipped for the work ahead.
This is the third year of the online format for labs and on balance I'd say that I prefer this format to the in-person style. The old labs format involved a lot of waiting around in line, trying to find the right person to help you. This format, where I have to ask my questions/topics ahead of time, has meant that all my appointments are with the exact right engineer who can help me directly. I can also more easily prepare for the lab and have all my questions/demos/prototypes ready to screen share and maximize my time during the lab.
Closing Thoughts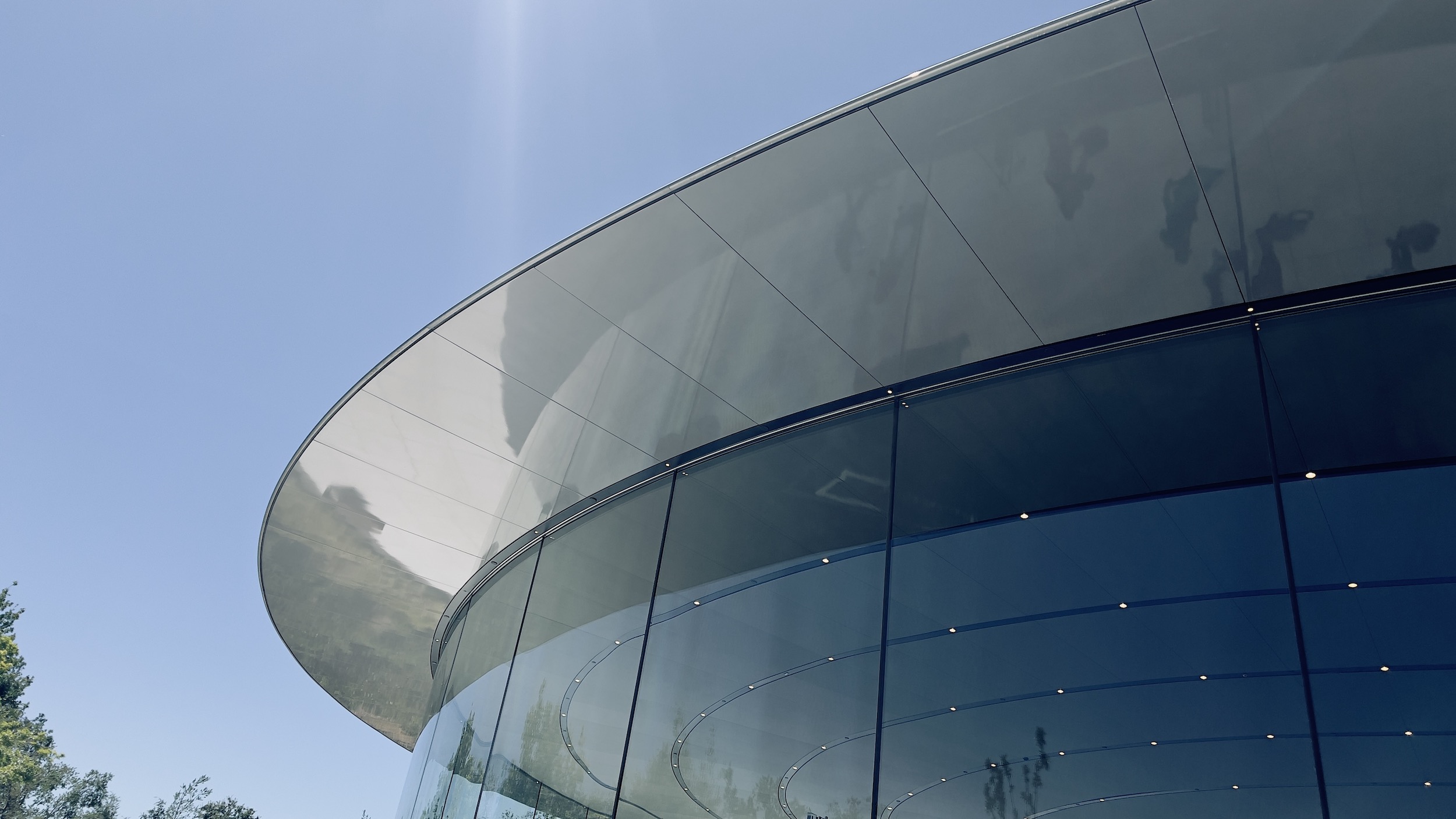 As I look forward to a busy summer full of Lock Screen widgets, I feel really motivated and encouraged by this week's experience. It captured the very best of what WWDC can be, moving the format forward in lots of meaningful ways.
In-person is different, and allows for interactions and serendipity that just isn't possible fully online…but that said, providing a full, rich virtual experience that is accessible to the whole community is also important. Apple had a difficult task of threading the needle between those two poles. They did a tremendous job combining them both and ended up in a place that I think provides the best of each, without compromising on either.