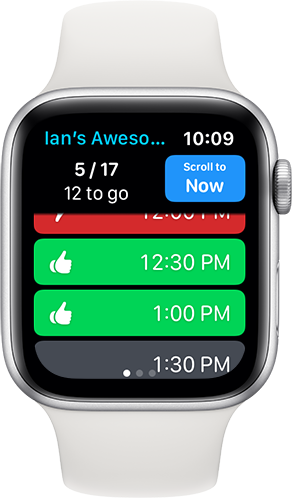 I just released Ian's Awesome Counter, a utility designed to help you be more focused and aware of yourself.
It is an app with a bit of a backstory.
My son, Ian, can sometimes have difficulty with regulation and management of his attention. We've tried several different strategies for helping him with this. One of the strategies that we found most successful was giving him regular prompts throughout the day and asking whether he thought he was on task and staying focused. This increases personal awareness and gives us a scaffolding against which we can measure progress.
Initially this took the form of a repeating countdown timer and a hand clicker. This worked pretty well, but was rather cumbersome to maintain. Then something rather dramatic happened to push forward this strategy.
Back in 2019 my family and I visited Neuschwanstein Castle in Bavaria. While we were walking across the scenic bridge that overlooks the castle, the clicker we were using at the time slipped out of our hands and bounced unfortunately over the edge of the bridge and down the the steep ravine beneath us. Yikes!

This created a rather awkward situation for us as we were many weeks from the end of this trip and didn't want to lose the momentum and sense of accomplishment Ian was feeling from using this strategy.
So Ian and I sat down and designed an Apple Watch version of the concept to make it easier to keep with us at all times…and to finish out the trip with. The app he and I wrote that afternoon was rough but it did the job and we've used it ever since. (He also drew the icon for the app!)
One of the key features in watchOS 7 is Family Setup, which allows parents to easily setup "child" Apple Watches. These are more locked down and limited in capability compared to a traditional watch setup, perfect for a child still learning how to manage their digital interactions.
I became very excited to update Ian's Awesome Counter (as the app came to be known) for watchOS 7 so that I could get it loaded up onto an Apple Watch that he could wear himself.
Fall 2020 took a bit of an unexpected turn when Widgetsmith took off. Understandably this project got sidelined for a bit, but today I'm delighted to be able to share this app with other families.
This app is provided completely free of charge. I've found it really helpful for my family and my hope is that by sharing it, other families will reap similar benefits from it. While it was designed out of a desire to help a child with their attention management, it could just as easily be used to help an adult stay on task.
How to use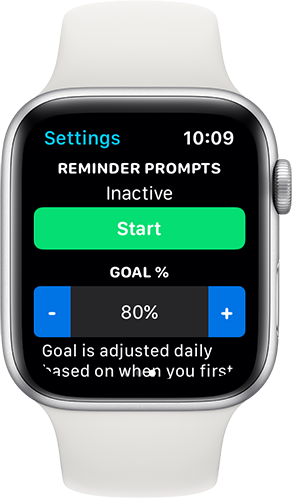 Configure how often you want to be prompted, when the prompts should begin and end each day, and define your daily goal. Then Ian's Awesome Counter does the rest.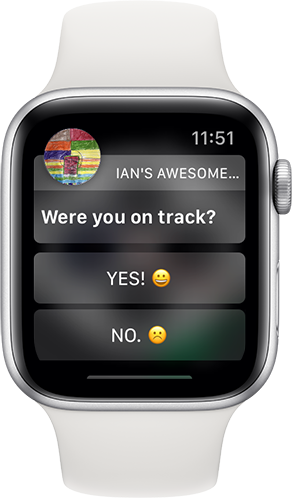 If you choose to turn on notifications you'll get an alert at the end of every period asking how you did, and the values are recorded in the app. I've found this works really well. Getting regular reminders to evaluate if you are on task helps nudge you to be more focused.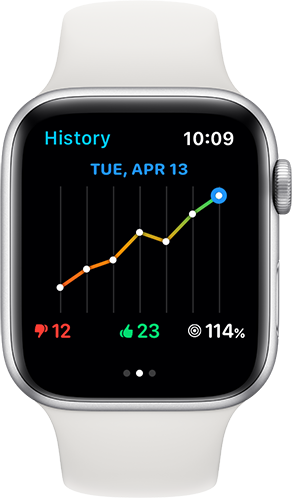 You can see your last week's performance in the History view. The app also includes a variety of complications to get easy access from your watch face.
It can be worn either by the person working on their focus or by a parent/carer who can then relay the prompts.