I'm delighted to announce the launch of Pedometer++ 4.0. This update is all about letting you personalize Pedometer++.
Fixed Timezones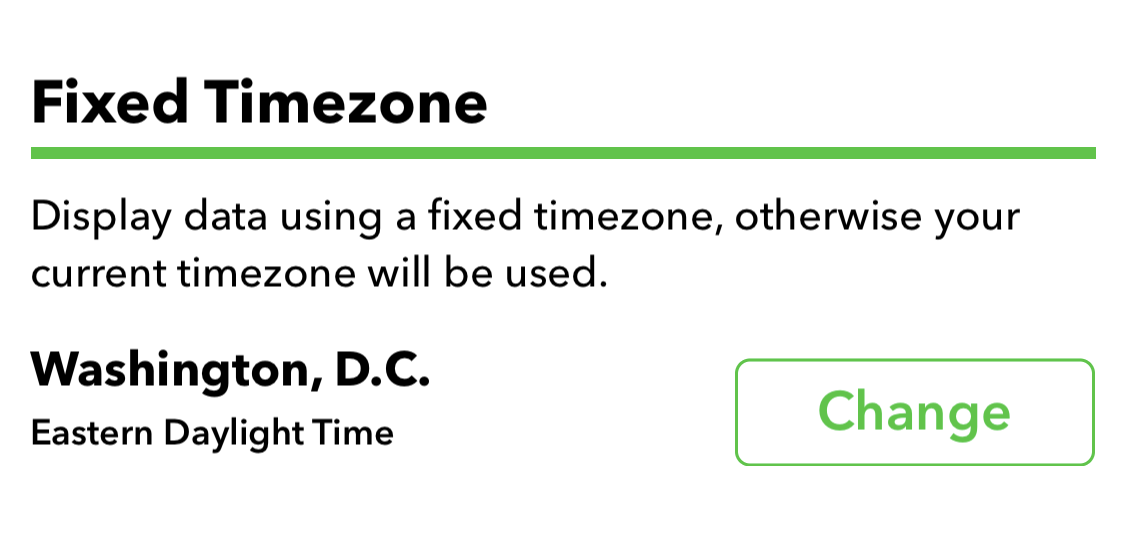 You can now choose a fixed timezone that the app should always display in. This addresses one of the longest standing issues I hear from customers, how it responds when they are traveling.
Previously I'd always display your steps based on your current timezone. Which meant that your displayed streaks and goal completions could appear changed as you move from timezone to timezone. While they would revert back to what you expected when you returned home, it meant that you couldn't easily know if you had kept your streak going while you were away.
Now you just choose the timezone you care about and your data is always shown midnight-to-midnight in that location. This does mean that sometimes you can have odd displays where you may be adding steps into what is displayed as yesterday's data or similar depending on where you move around to. However, if you have a streak going you can now know you've done enough activity to keep it going.
Dark Mode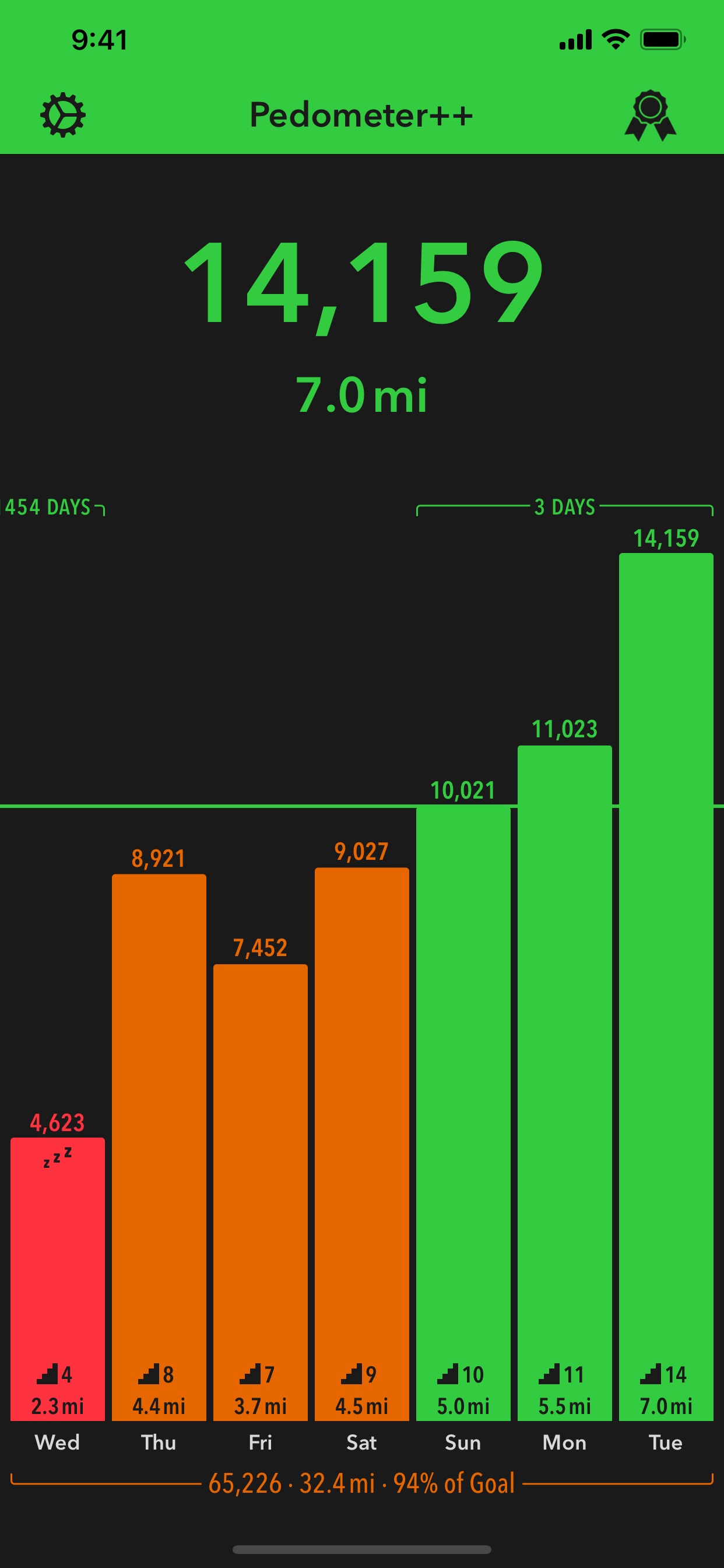 I've added a dark theme to Pedometer++. Especially since I hear from a lot of users that they are often checking their steps right before they go to bed this seemed like a logical addition to the app. It also makes the Apple Watch app and iPhone app more visually similar if that uniformity is desired.
Color Blindness Friendly Theme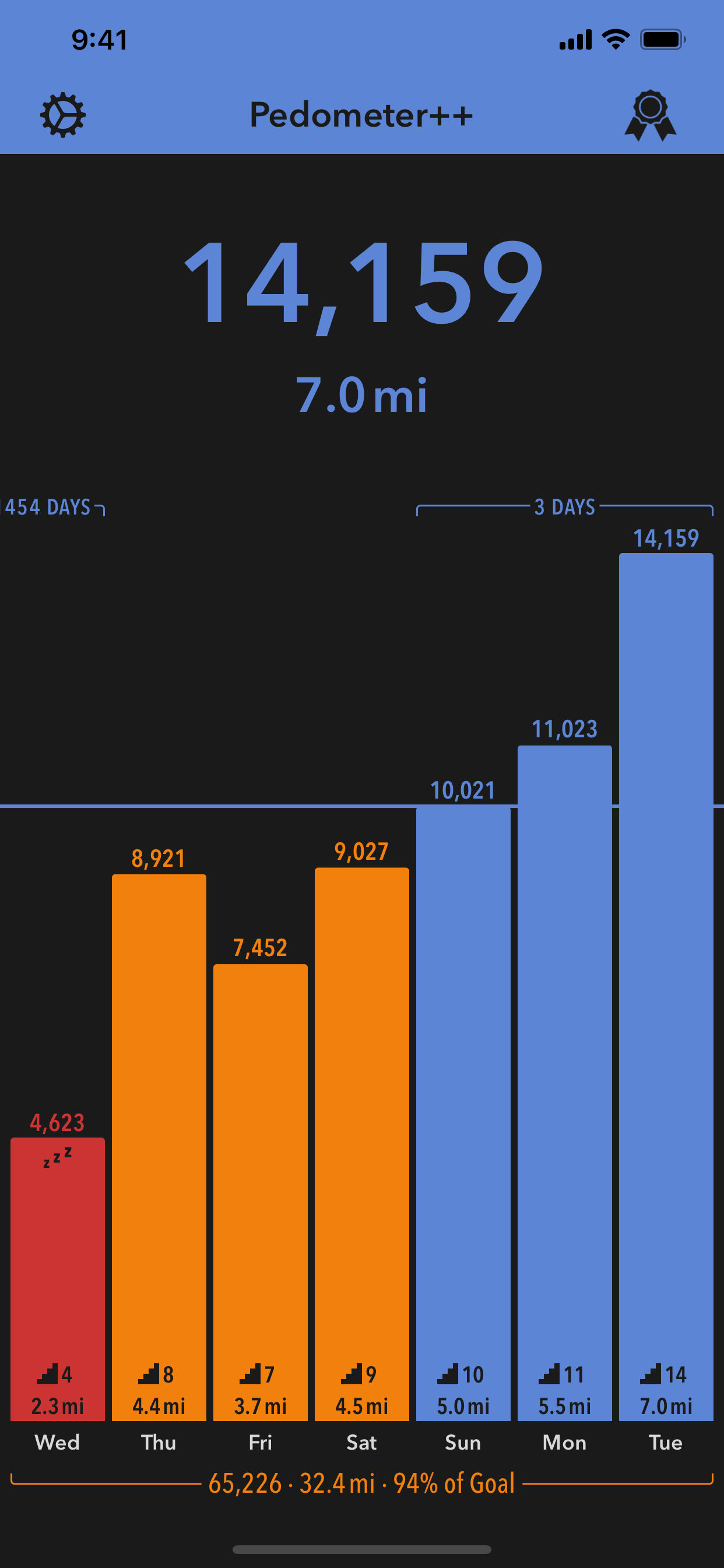 My typical red-orange-green theming is less than ideal for users with color differentiation limitations so I worked to come up with a theme that should provide more contrast for all users. This theme (available in either light or dark modes) uses blue as its top highlight color to provide maximal visual contrast between the colors.
(While I made this theme with color sensitivity in mind I've honestly found it really pleasant for my own use. Once again making the point that accessibility benefits everyone.)
Alternate Icons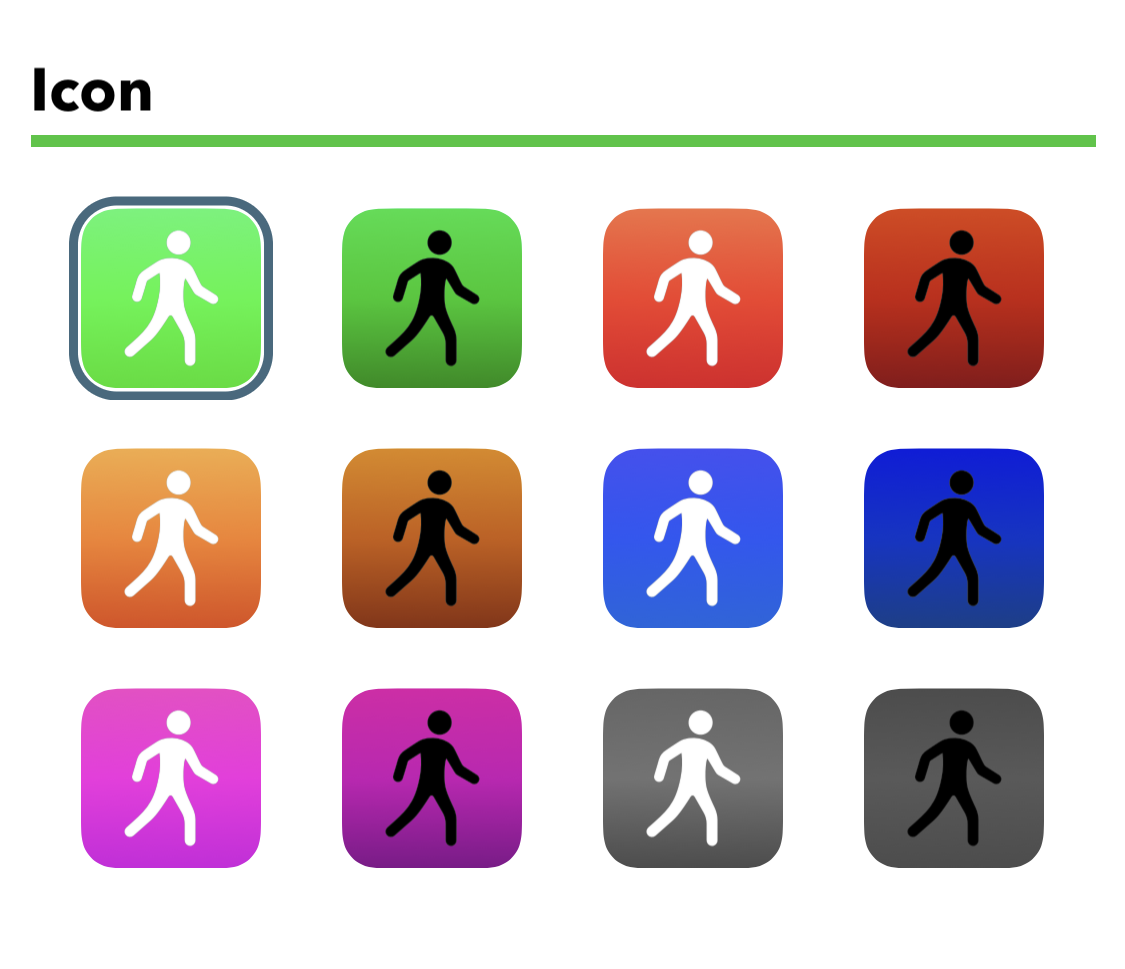 I've added a veritable rainbow of alternative icons you can select for the app. Choose the one that best fits in with your home screen aesthetic.
Daily Goal History
I re-worked how your daily step goal is changed within the app. Previously your goal would apply to your entire history and changing it would update it for every day in the app. This made it really awkward to increase your goal over time, as you'd lose your old achievements and streaks. Now changing your goal doesn't affect your past data, only the current day and moving forward. So starting at a lower goal and then slowly increasing over time works much better.
I've heard from several customers who are using Pedometer++ as a way to gradually increase their activity, often during recovery from an illness or injury. This feature was made with them in mind, so that you can set a goal that accurate reflects your current activity level and then increase it as your ability allows, without loosing your hard effort.
Additionally
The monthly challenges are now pre-loaded into the app so they'll appear on the first day of each month, without needing an app update.
I also refreshed the design of the Apple Watch app making it fit in better with the overall system apps.
I really hope you enjoy this update and that by making the app more personal to your preferences it will help give you that little bit of extra motivation to get out and move.
Pedometer++ is free in the App Store.