Last Fall's release of watchOS 2.0 brought a variety of interesting new capabilities. The most obvious of which were the changes to how apps can now run directly on the Apple Watch, but there were a variety of lower level changes that got me even more excited. We were finally given a mechanism for directly accessing the motion and activity data that the Watch collects. When I first saw these, my first thought was to build a sleep tracker for the Apple Watch. A few weeks later that is what I did.
Sleep++ 1.0 was a relatively simple affair. As with all new technologies I'm always a bit tentative about how deep I go with the app at first. I never know how the market will react or how they will fare in App Review. Sleep++'s initial reception rather blew me away. The app has been downloaded around 170,000 times, which given that it requires an Apple Watch to function seems like a very solid initial adoption. What's more, I've heard countless stories about how useful it has been amongst my users to help them sleep better.
That is probably the best part of making health and fitness apps. There is something really special about hearing that the work you do is positively impacting the lives of your customers. All this has made me want to make Sleep++ better and better.
Today I'm delighted to announce Sleep++ 2.0 which makes the app both more capable and easier to use.
The basic operation remains the same: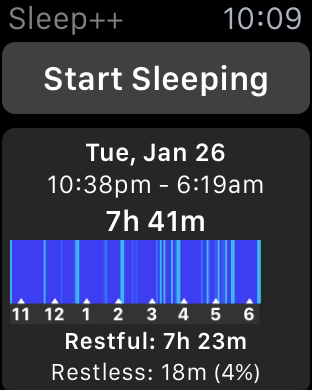 Wear your Apple Watch while you sleep (It's easier than you'd think to keep it charged)
Tell Sleep++ when you go to sleep
Tell Sleep++ when you wake up
What's New
What version 2.0 does is build out the depth of the data I collect during that process and make a few things easier to manage:
Better Sleep Analysis — The sleep analysis algorithm has been completely overhauled to allow for more fine grained sleep-type characterization. It can now differentiate between deep sleep, light sleep, restlessness and wakefulness.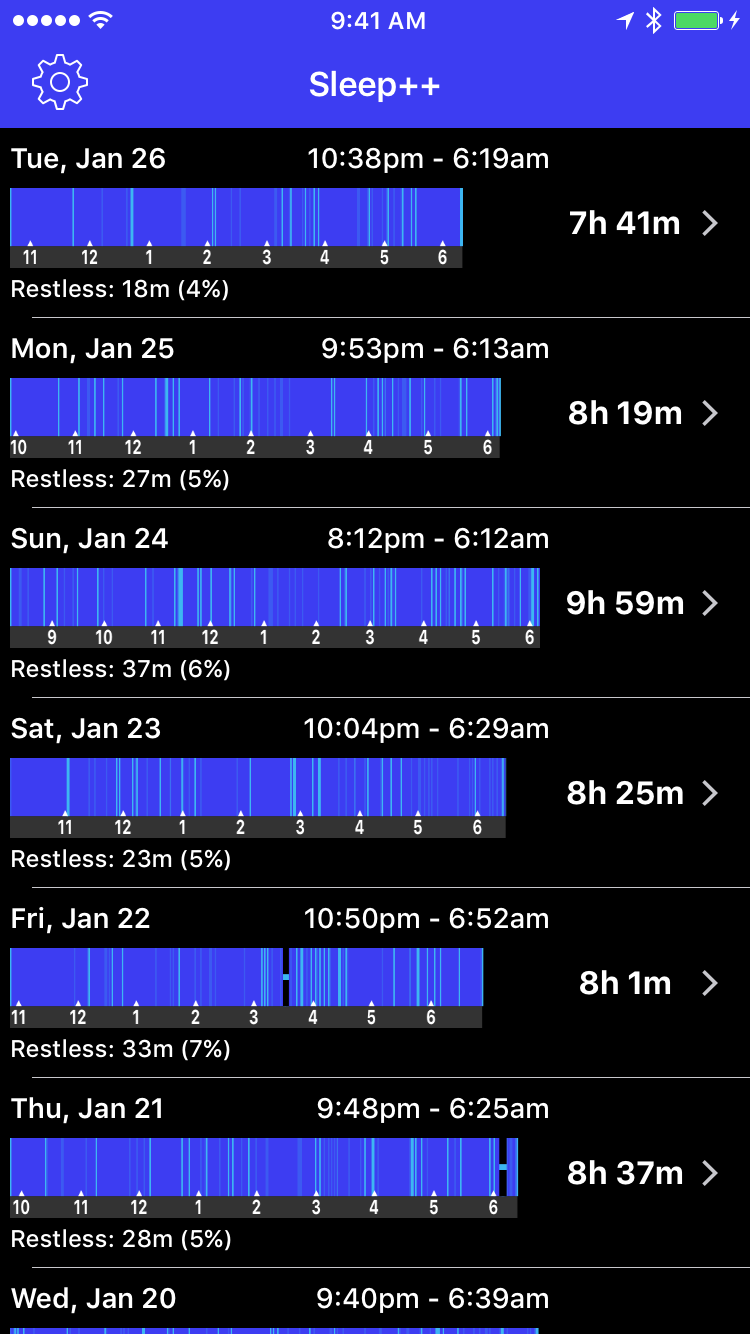 Better Health Integration — The HealthKit support for the app has been greatly improved beyond the basic data previously collected. A more detailed analysis of your night is performed and saved to your Health database.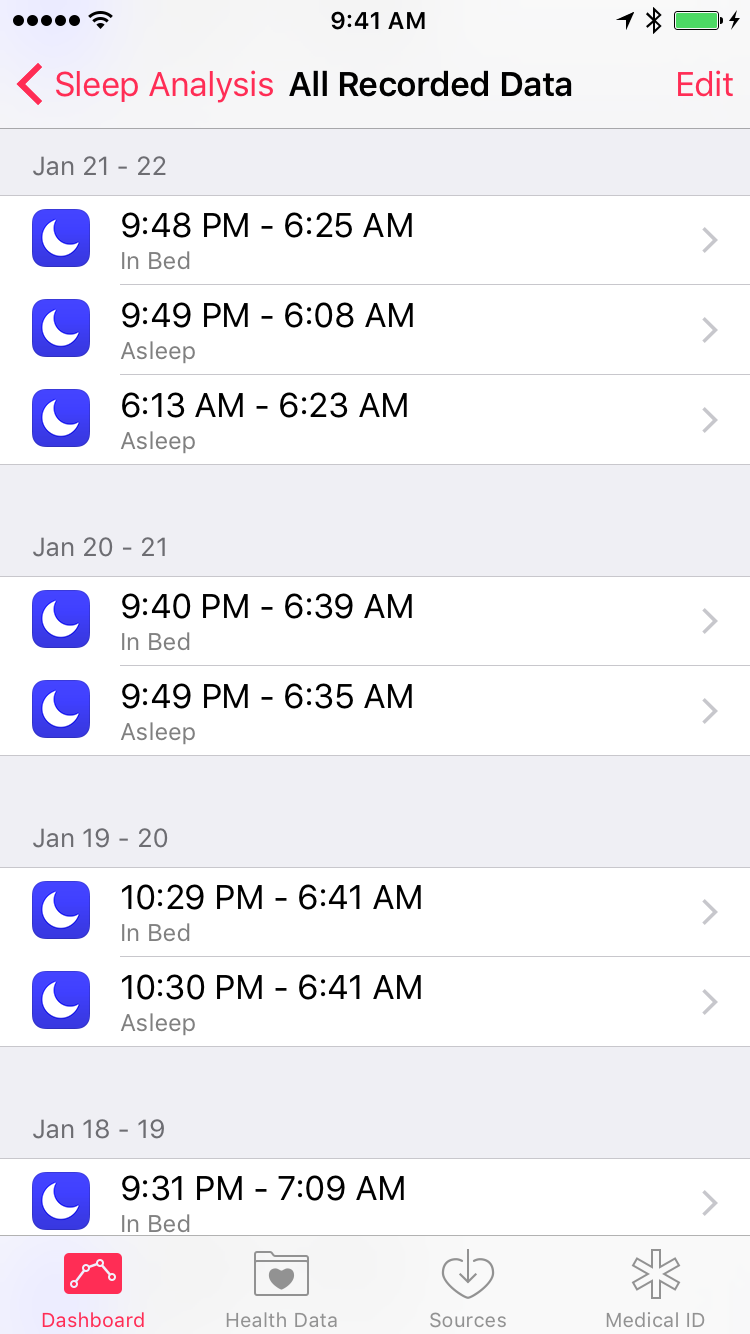 Night Detail View — A night detail screen now provides for more clear explanation of the quality of each night, telling you when you slept well and when you were restless.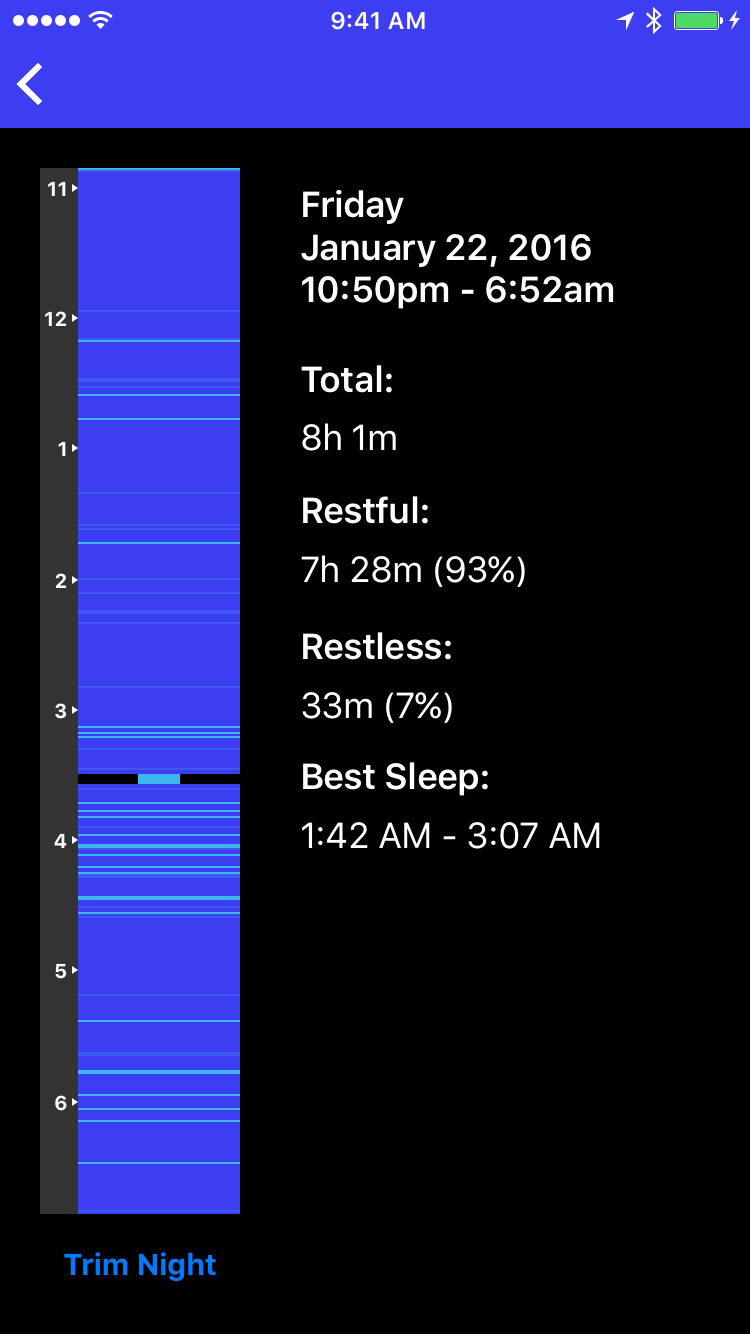 Night Trimming — You can now trim nights from the detail screen, useful for when you forget to stop the sleep analysis when you wake up in the morning.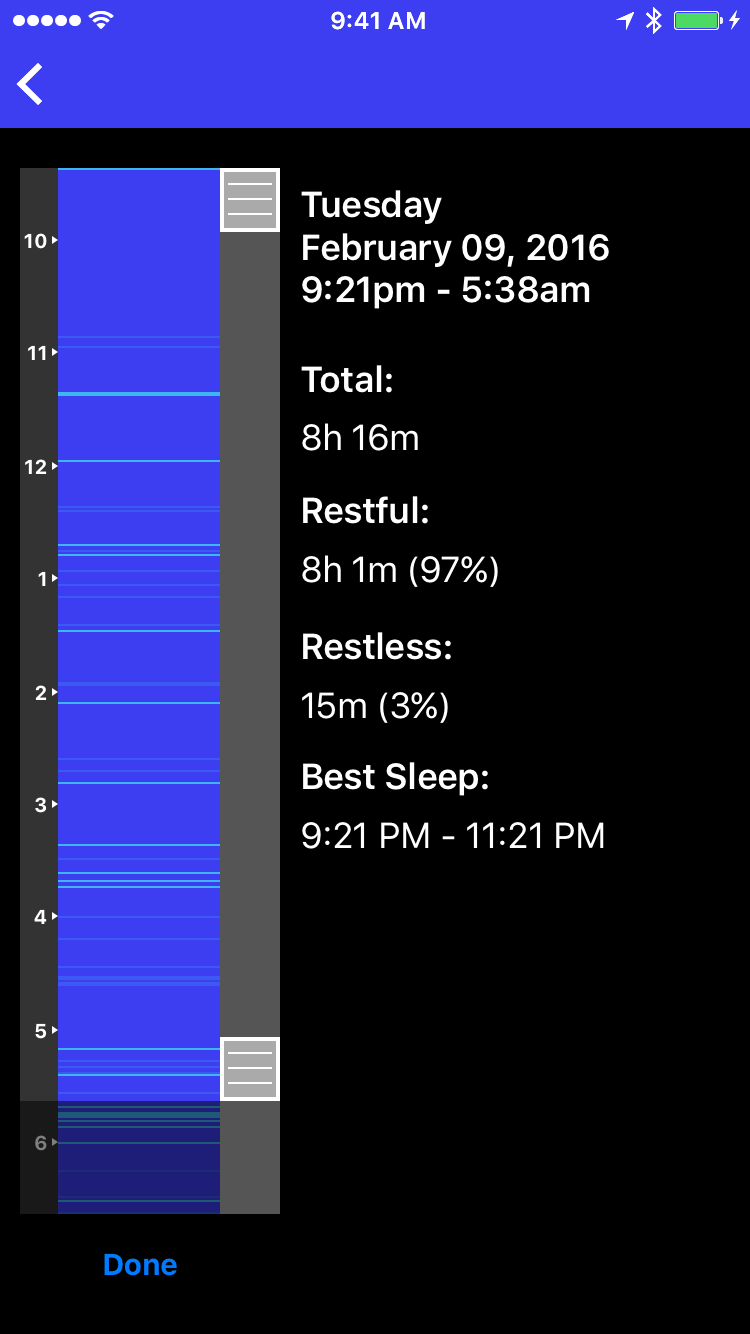 Timezone Support — The app now more fully supports time zone changes letting you get a more consistent view of your sleep as you travel.
Sleep++ is free in the App Store.
If you have an Apple Watch I hope you'll give it a try.